Lethbridge
Home Care Givers
Welcome to Seamless Cares. We are a locally owned business that provides individualized caregiving to those who would like to live an independent life. Clients can count on the same caregiver, no more guessing who will show up or what care will be provided.
Welcome To Seamless Cares
No more rotating care givers, one on one personal care so you always know who will be there and what help is being provided.
Broad Approach To In-home Care
From light tidying, meal prep to more traditional Home Care Services. Seamless Cares provides all services that a loved one may need.
Find a package that covers all of your needs and gives you the flexibility to get the care that is most important to you and your loved one.
We provide a broad spectrum of helpful services, not just your ordinary Home Care Services. 
Questions about services or a specific need for a client or loved one? Give us a call to see if we are able to provide the care they need.
Phone Check-Ins
Daily and weekly phone check-ins.   

Errand Planning
Organizing and setting up weekly errands.
Preparing Meals
Preparing and serving meals.          
Helping With Technology
Setting up and connecting family/friends with technology.
Meal Planning
Planning for the weeks meals and snacks.
Personal Errands
Organizing and completing weekly errands. 
Household Tidying
Household tidying and light cleaning.
Paper Organizations
Including financials, medical, taxes, pay bills, funding, etc
Companionship
Games, puzzles, conversation ect.

Medical Reminders
Medication reminders in-person and over phone.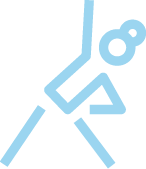 Physical Activities
Physical activites outdoors and facillities. 
Pet Care
Pet care of feeding, walking and cleaning.
Monday to Thursday : 9am – 4pm
Address
555 Wt Hill Blvd S #201, Lethbridge,
AB T1J 1Y6